Group News
September 2019
Fausat won the second place in the 12th Annual von Braun Memorial Symposium Student Poster Contest!

---
June 2019
Anvi receives Tau Beta Pi Scholarship. Charger on Anvi!

---
May 2019
We welcome our new group member Dr. Moonhyung Jang! Dr. Jang is an expert in nanotechnology and in situ imaging.

---
May 2019
Zhuoran received the Graduate Research Scholars Program (GRSP) Award from Alabama EPSCoR. Thank you Alabama EPSCoR!

---
February 2019
Courtney and Zhuoran received Outsanding Undergraduate Student Award and Oustanding Graduate Student Award in Chemical Engineering, respectively. Congratulations to both of you!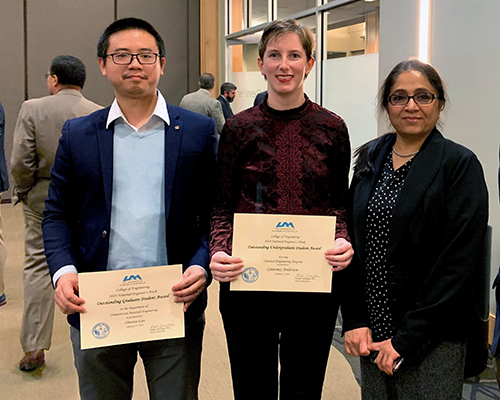 ---
January 2019
Zhuoran won the 2nd place in the Oral Presentation Award, in the University of Alabama System Tri-Campus Materials Science Symposium. Well done!
---
December 2018
Celebrating end of semester at Topgolf. The last one had to pay!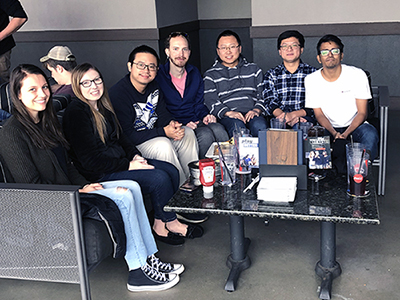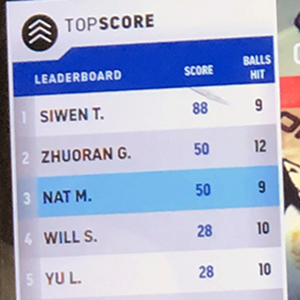 ---
August 2018
Welcome to the group Muntaseer! Muntaseer has a research background in materials engineering.

---
August 2018
Zhuoran was learning how to load a sample during a training session in the 20th National School on Neutron and X-Ray Scattering. Thank you ANL, ORNL and DOE!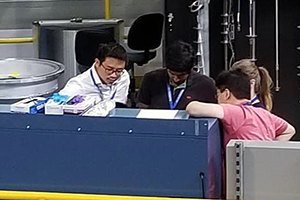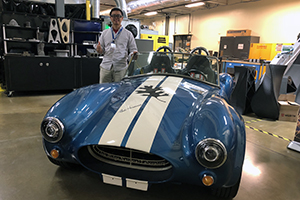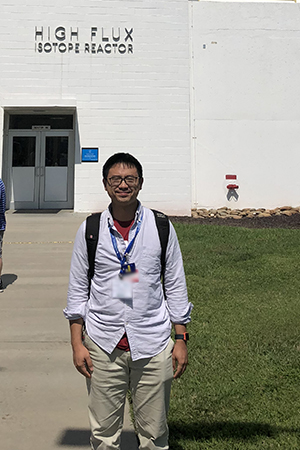 ---
May 2018
Zhuoran received the Graduate Research Scholars Program (GRSP) Scholarship from Alabama EPSCoR. Congratulations Zhuoran!

---
May 2018
Jacob started his SULI internship at Argonne National Laboratory!

---
April 2018
Hayden received two prestigious awards on the 2018 Honor's Day: the Highest Academic Achievement Award from the UAH Honor's College and the Outstanding Graduate in Chemical Engineering Award from the College of Engineering! Well deserved! She is going to pursue her PhD study in University of Colorado – Boulder in the Fall. Congratulations!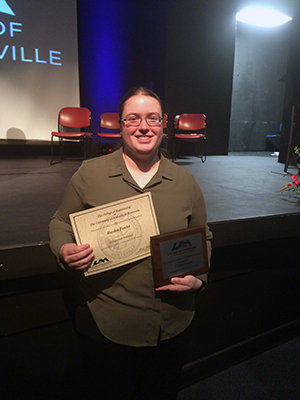 ---
March 2018
Zheng successfully defended his PhD dissertation. He will join the Catalysis group at Argonne National Laboratory as a postdoctoral researcher in May. Congratulations and best of luck in your next journey!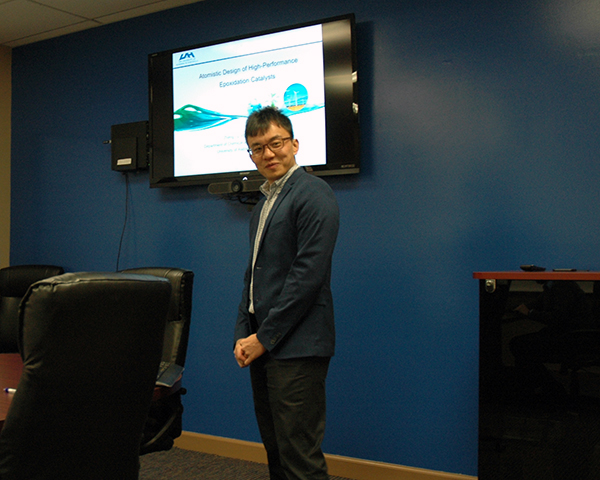 ---
December 2017
Zheng's paper entitled "Effects of TiO2 in Low Temperature Propylene Epoxidation Using Gold Catalysts" has been published in JPCC. Congratulations Zheng!

---
August 2017
Micah is elected as 2017 GEM Uniersity Fellow by the National GEM Consortium. Congratulations Micah!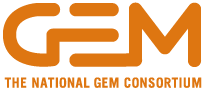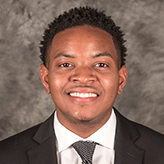 ---
April 2017
Hayden's research entitled "Investigation of Copper Catalysts for Propylene Epoxidation" won the Top Undergraduate Posters Award in UAH Research Horizon day. Congratulations Hayden!
---
April 2017
Chen successfully defended his PhD thesis entitled "Novel Methods in Harvest of Microalgae and Extraction of Lipids from Dilute Microalgal Suspension for Biofuel" . Congratulations Chen!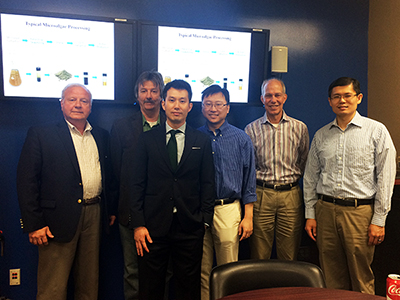 ---
March 2017
We were celebrating today for Matt and Blake! They successfully defended their MS thesis. Special thanks to group members' significant others for their support and understandings!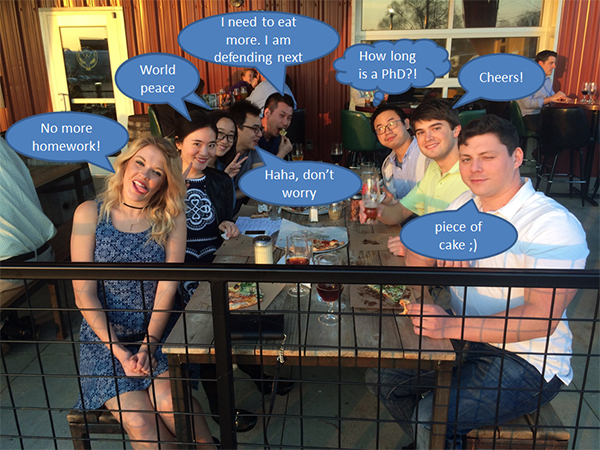 ---
February 2017
Zheng is awarded the Richard J. Kokes Travel Award from the North American Catalysis Society. This award is named after catalysis research pioneer Professor Richard J. Kokes. We thank the NAM25 Meeting Kokes Award selection committee.
---
February 2017
Blake received the Outstanding Graduate Student Award at the 2017 National Engineer's Week Ceremony. Congratulations Blake!
---
January 2017
A a warm welcome to our newest member Zhuoran Gan. He is going to pursue PhD degree in our group.
---
September 2016
Blake's contributed to a review article entitled "Atomic Layer Deposition for Lithium-based Batteries" published in Advanced Materials Interfaces. Congratulations Blake! We acknolwedge the collaborations with the batteries group at Argonne National Laboratory. We also thank Prof. Xueliang Sun and Prof. Neil Dasgupta for the invitation.
---
August 2016
Mar's paper entitled "Towards Thin Film Stabilized Single-Atom Pd1 Catalysts" has been published in Nanoscale. Congratulations Mar!
---
July 2016
Zheng is the winner of the Travel Award from American Chemical Society North Alabama Section. He will present his NSF-sponsored project on propylene epoxidation in the coming 252nd ACS National Meeting in Philadelphia. Thank you NAACS!
---
July 2016
We have received a new grant from NSF entitled: Plasmon-Enhanced Catalytic Ozonation for Water Treatment and Reuse. This 3-year project, aiming at providing clean water in an energy efficient manner, is led by Assistant Professor Dr. Tingting Wu at Environmental Engineering. Thanks NSF!
---
May 2016
Zheng's paper "Design and Synthesis of Model and Practical Palladium Catalysts Using Atomic Layer Deposition" has been published in Catalysis Science & Technology. We thank Drs. Stefan Vajda and Alessandro Fortunelli for the invitation!
---
April 2016
Congratulations to Mar for winning the First Place at the second annual UAH Research Horizons Day poster competition!
---
March 2016
Hearty congratulations to Mar Piernavieja-Hermida on successfully defended her PhD dissertation, "Design and Synthesis of Nanostructured Palladium Catalysts by Atomic Layer Deposition".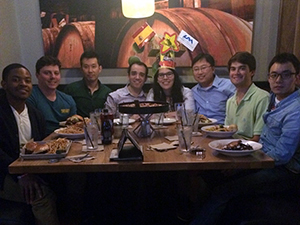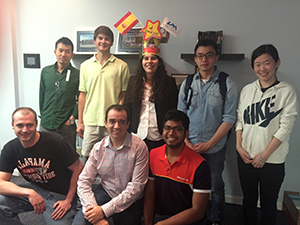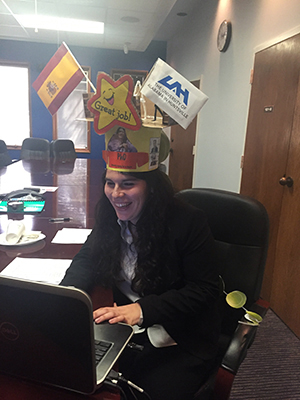 ---
February 2016
KICKOFF: UAH Journal of Undergraduate Research Journal editorial office first meeting (2/15/2016). From left to right: Production Editor James Shelton (CS), faculty advisor Prof. Yu Lei (ChE), faculty advisor Mr. David Cook (Student Research Program / Honors College), Managing Editor Lauren Fisher (ChE), Managing Editor Robert McDonald (English), Production Editor Jacob Nelson (History/Political Science), and Managing Editor Kelsey McKee (Bio).

The first issue of UAH JUR calls for high quality manuscripts from all UAH undergraduate scholars. More information...
---
February 2016
Zheng is recognized as 2016 Chemical Engineering Outstanding Graduate Student. Congratulations Zheng!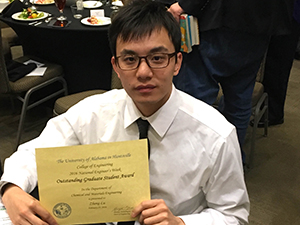 ---
January 2016
We welcome Arnold Jele, Hayden Folwer, Matt Huff and Micah Jones to the group!
---
October 2015
We have been awarded a 2-year grant from the American Chemical Society's Petroleum Research Fund. Thanks ACS-PRF!
---
September 2015
Blake Nuwayhid has joined the group as a MS student.
---
August 2015
We had a new project funded by NSF: UNS:Collaborative Research: Atomistic Design of High-Performance Epoxidation Catalysts with Atomic Layer Deposition and Kinetic Monte Carlo Simulations. Thanks NSF! (In collaboration with Prof. Heath Turner of UA)
---
June 2015
Zheng was loading a sample during a training session in the 17th National School on Neutron and X-Ray Scattering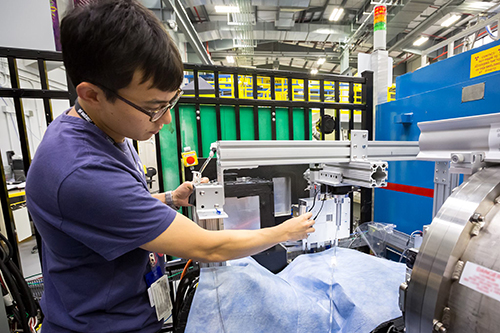 ---
May 2015
We welcome Justin Ikerman and Sijia Li, undergraduate ChE students at UAH, as part of the summer RCEU program. Sijia will continue her research in the group for her Honor Thesis.
---
May 2015
We received seek money for research from the ORAU's Ralph E. Powe Junior Faculty Enhancement Award. Thanks ORAU!
---
April 2015
Mar's paper titled "Pd Nanoparticles on ZnO-passivated Porous Carbon by Atomic Layer Deposition: an Effective Electrochemical Catalyst for Li-O2 Battery" was published in Nanotechnology
---
March 2015
We performed synchrotron X-Ray experiments at Advanced Photon Sources (APS) at Argonne National Laboratory near Chicago. #workingnightshift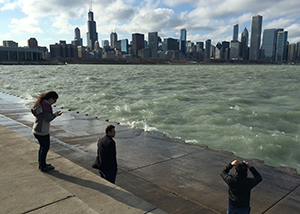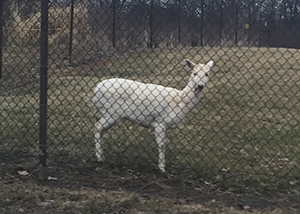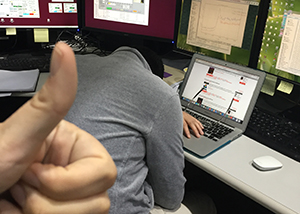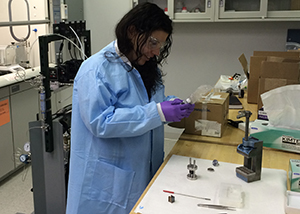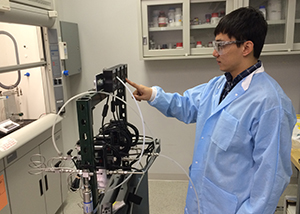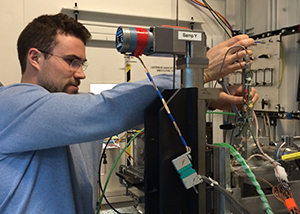 ---
February 2015
Mar was awarded Kokes Travel Award from North American Catalysis Society to attend the 24th North American Meeting (NAM) of the Catalysis Society.
---
January 2015
We would like to welcome undergraduate student Anderson White to the group.
---
December 2014
"Who Shrunk the Catalyst?", recent JACS paper is reported as one of the Science Highlights by Advanced Photon Source, Argonne National Laboratory, U.S. Department of Energy
---
November 2014
Our group together with graduate Catalysis class and undergraduate Kinetic class enjoyed a field trip to BASF catalytic converter manufacturing site in Huntsville.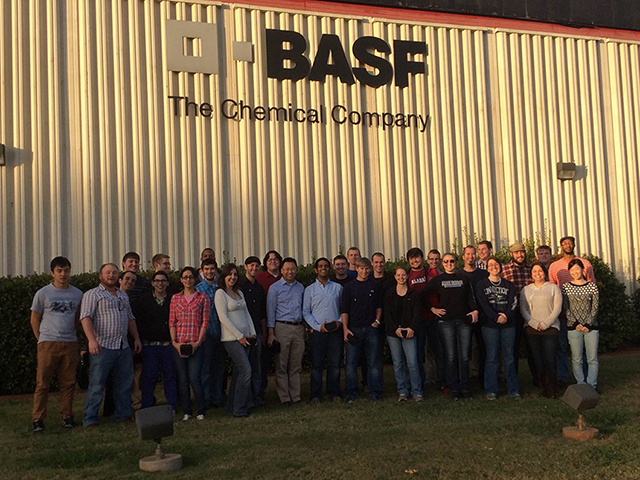 ---
June 2014
Mar showed her high precision scattering skills in a juggling ball fountain in the 16th National School on Neutron and X-Ray Scattering.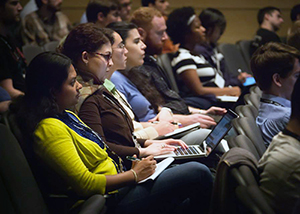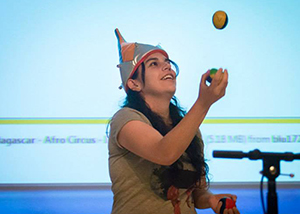 ---
May 2014
We performed small angle neutron scattering experiments using High Flux Isotope Reactor (HFIR) at Oak Ridge National Laboratory. We thank the equipment scientist Dr. Lilin He for his endless help.
We also welcome Sara Simpson, an undergraduate ChE student from Auburn University. She will be working with us for the summer.
---
Archive...